The whole clogs or not clogs debate makes me laugh... C'mon girls who are we kiddin if clogs are in fashion OF COURSE we will all be sporting them sooner or later -Not classy, unusual, uncomfortable, unpractical whatever - if Karl said so, clogs it is this summer!!!
I was still getting to the idea, trying a few ones… but while cleaning out my wardrobe (finally!!!!!) look what I have found!! Yeeeaaaahhh the perfect pinkish-nude clogs style sandals … hmmm… Fashion is an eternal revival right, bought those beauty couple of years ago from Philosophy Di Alberta Feretti.
I solve my clogs dilemma!!!!! What about you??
Fashionly yours,
Lily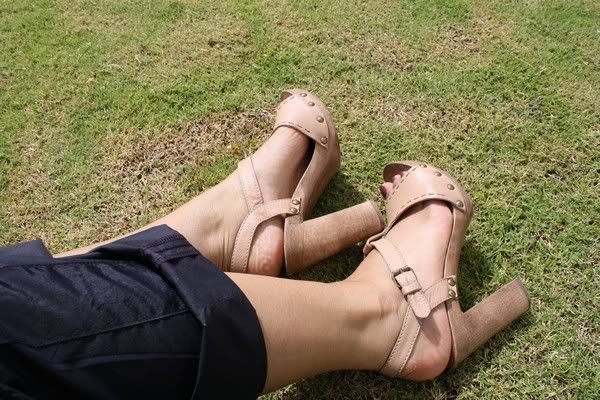 A demain!!