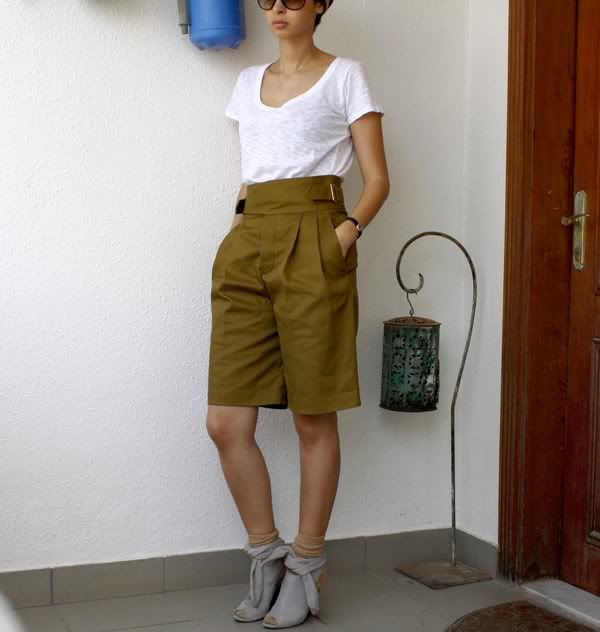 Seriously guys why is it so hot already?? I feel like i haven't used enough my winter cloth, my boots, my coats, beannies, gloves... bye bye
Anyway i love my new Chloe high waist khaki bermuda short and maybe it will help me wanna be in summer again..
I'm craving for so many stuff again this season; a total look white, the perfect maxi dress, the perfect sandals, camel camel camel and again camel stuff and khaki khaki khaki all over.. BTW i found the perfect military pants.. will show it to you very soon!!