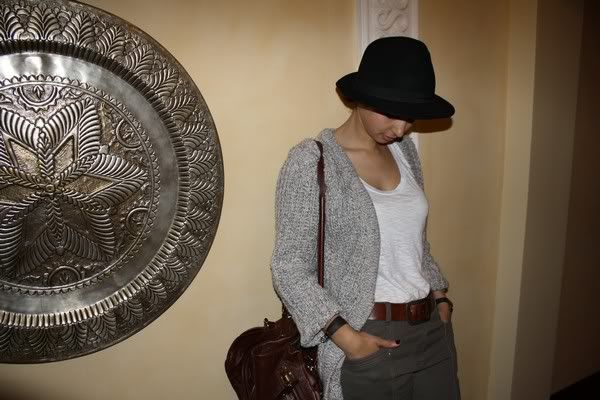 Military influence is hot this spring, more kaki outfits are to come very soon!
Storm outside, warm up in a oversized comfy cardigan like this one i wear it with pretty much everything and pretty much all the time.
Check out my new Chloe Paraty bag, first appearance in LDC (you might see it around quite often) I cant get enough of it, I love it!!! Me addicted? nooooo...